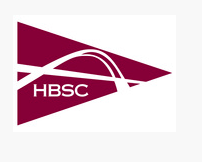 Welcome to Humber Bay Sailing Centre Online Self-study Modules
HBSC is now making available a set of online self-study modules for Navigation and Ashore Knowledge, offered in collaboration with LearnToCruiseOnline.ca
These modules will enable you to continue making progress on your sailing journey throughout the year, from the comfort of your home (or whereever else you are), without having to face Toronto traffic!
How to subscribe to an online Navigation or Ashore Knowledge Module
Create a free account on LearnToCruiseOnline.ca (LTCO) by following the registration instructions on this page: https://learntocruiseonline.ca/front-page/register/
Login to your account on hbsailing.ca
Access the HBSC Online Modules page [link to be provided], select the one(s) you want, and make arrangements to pay for your course.  (Do not use the payment buttons on LTCO).
As soon as HBSC receives payment, we'll activate your subscription on LTCO.
Proceed to LearnToCruiseOnline.ca, login to your account, and follow the links to the relevant module.
Available Navigation Modules
Sail Canada Basic Coastal Navigation: $200 [assuming exam fee bundled with content fee]
Sail Canada Intermediate Coastal Navigation: $200 [assuming exam fee bundled with content fee]
These modules covers all the requirements for Sail Canada's Basic or Intermediate Coastal Navigation standard with additional content on using mobile devices and marine electronics for navigation.  The modules provide the knowledge and skills you need to navigate safely at the Basic or Intermediate level, and cover the prerequisite for Sail Canada Intermediate or Advanced Cruising.  The $200 fee for either module includes:
A detailed text and accompanying exercises, authored by Jamie Gordon, one of Canada's leading experts in cruising and navigation (downloadable in PDF form)
A set of modular screencasts on each topic, using a presentation with voice-over commentary to explain and illustrate key concepts and techniques.  These screencasts can be viewed as often as desired
Email support from qualified Sail Canada navigation instructors
An online practice exam that participants can take to prepare themselves for the official exam
The official Sail Canada exam when written at a scheduled HBSC exam night or at the beginning of an on-water course
A personal post-exam interview will provide participants with an opportunity to review their personal exam results and gain further clarification on any questions they had difficulty with.
After completing the course, participants will have ongoing access to the online course material for update and review purposes.
Available Ashore Knowledge Modules
Sail Canada Basic Cruising Ashore Knowledge: $125
Sail Canada Intermediate Cruising Ashore Knowledge: $125
Sail Canada Advanced Cruising Ashore Knowledge: coming soon
These modules are designed to: prepare you for your on-water course;  provide the knowledge you need as a cruising skipper; and cover the content you need to know to be successful in the respective official Sail Canada Ashore Knowledge exams.  The fee for each module includes:
Access to a set of modular screencasts on topics related to the relevant Sail Canada standard, using a presentation with voice-over commentary to explain and illustrate key concepts and techniques.  These screencasts can be viewed as often as desired
Email support from qualified Sail Canada cruising instructors
An online practice exam that participants can take to prepare themselves for the official exam
After completing the course, participants will have ongoing access to the online course material for update and review purposes
The above pricing does not include the exam fee [Add description of process for taking the exam and related costs]